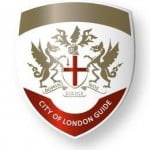 Join me for some guided strolls around London.
Hello- I am Amanda McKerracher-  Londoner, historian, rambler, garden-lover and qualified City of London and now London Borough of Camden tour guide. My walks usually last for about an hour and a half  to two hours- but can easily be adapted to suit your needs. We can certainly pause  on the way for a nice cup of tea! Walks are available on week-days or at the weekend, and cost £7 per person- with concessions at £5. Small groups are most welcome! Do have a look at the next page where the walks I offer are listed (just click on "Guided Walks" at the top of this page!)-and contact me to find out out more and to arrange a tour!
And for 2016-7, I have just qualified as a guide in the London Borough of Camden and am planning walks here. I have been leading a very varied walk around Holborn called, "Grime, Gems and Gloriana"- which takes in Hatton Garden & Ely Place. Just watch this space!