Some of My Walks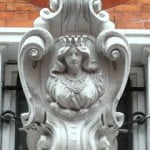 Ladies – in Livery & Beyond?
 A walk in the heart of the City, exploring the lives of women- some famous and others little known. We begin at St. Paul's Underground Station and end at Bank.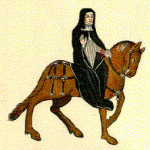 Sisters, Workers, Wives & Daughters.
 This time our exploration of the lives of women takes us to the eastern edges of the City. We begin at Monument Station and end at Aldgate Station.

Gardens and Open Spaces.
  What can these green oases tell us of the City's past & present? This historical & horticultural stroll begins and ends at St Paul's Underground Station.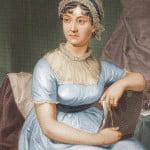 Writers and the City.  A
 literary tour of the Square Mile. We begin at Blackfriars Station and end at Bank, and encounter writers from Shakespeare to Virginia Woolf- not forgetting the Brontës, Charles Dickens and P.G. Wodehouse!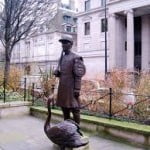 Tales of the Riverbank
.  A walk along the Thames, exploring the history of  the river, as well as the stories and customs it has inspired. We walk from Monument to the Millennium Bridge.  (A slightly longer version is "Tails of the Riverbank"- considering  real and mythical creatures from Cannon Street to Blackfriars!)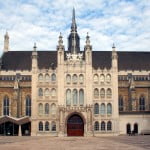 A London Particular.  
We visit famous places in the City, as well as some curiosities, to discover what makes the Square Mile so very special ! The walk begins at St. Paul's Underground Station.